Vietnamobile revolutionises local telecoms market with unbelievable groundbreaking product THANH SIM for mobile user with No Data Charge
Public Relations
---
Nha Trang, 5 January, 2018
- Vietnamobile Telecommunications Joint Stock Company (Vietnamobile), a joint venture between Hanoi Telecom Corporation and Hutchison Asia Telecommunications Limited, today announced the launch of "Phe Khong Tuong" or the "Unbelievable Freedom" campaign. Under this campaign, the young operator is revolutionising the local telecoms market with new groundbreaking initiatives towards mobile telecom users in Vietnam.

Vietnamobile is in a strong position for 2018 development
Vietnamobile is the only Vietnamese telecoms player to receive foreign investment. Its international background offers competitive advantages, such as super strong source of telecom expertise, close ties with international renowned network and business partners so that the Company can bring in the latest network technologies, contents and services to Vietnam.
Ms Amy Lung, member of Board of management of Vietnamobile Telecommunications JSC said: "Vietnamobile has transformed from its previous business model. With increased investment, for the last one year, Vietnamobile has deployed advanced network technologies to build a nationwide 3G network delivering over 90% network population coverage. In the coming time, we will continue to invest in advancing the network quality including deep indoor penetration by deploying U900MHz and rolling out 4G in quarter 1 this year. In addition, the new trade partnership platform MPV with distribution partners introduced recently is a great foundation for Vietnamobile to bring customer experience to another level with more accessibility to over 90 customer service flagship and thousands of branded shops. Together with our strong commitment to building an advanced network and customer experience championship, we aim to accelerate the growth of Vietnamobile and become one of the leading and first-choice operators in Vietnam".
"Thanh SIM" offers absolute free unlimited data.
"Thanh Sim" is a new sim of Vietnamobile with an unbelievable offer ever to users - FREE UNLIMITED INTERNET DATA ACCESS WITH NO DATA CHARGE.
All what customer need to do to enjoy this offer is to monthly top up from 20.000VND only. After topping up, the recharge amount will remain the same in customer core balance to be used for any other service.
Thanh Sim retail price is at 40.000 VND per combo include sim and airtime, no further charge.
To kick off benefit, customer just need to press [*999#OK].
In addition to free unlimited data, Thanh Sim also offer a benefit of lowest voice tariff in the market with 680VND per minutes only, applied for both onnet and offnet call.
For more information about the "Thanh SIM" and the "Unblieveable Freedom" campaign, please see further in the fact sheet enclosed and visit
http://vietnamobile.com.vn.
Ms Elizabete Fong, General Director of Vietnamobile, said: "This SIM plan is entirely out-of-the-box for total freedom of mobile internet surfing. We don't charge for data and the minimum recharge of 20,000 dong which is less than a cup of coffee, consumers can enjoy voice , sms and other VAS services. With this THANH SIM, we are keen to accelerate increasing data usage demand of Vietnamese user, especially young people, facilitate their online life unlimitedly. We invite mobile users to use our nationwide network service and experience how a free reliable and high-speed data service can make a difference in their daily lives."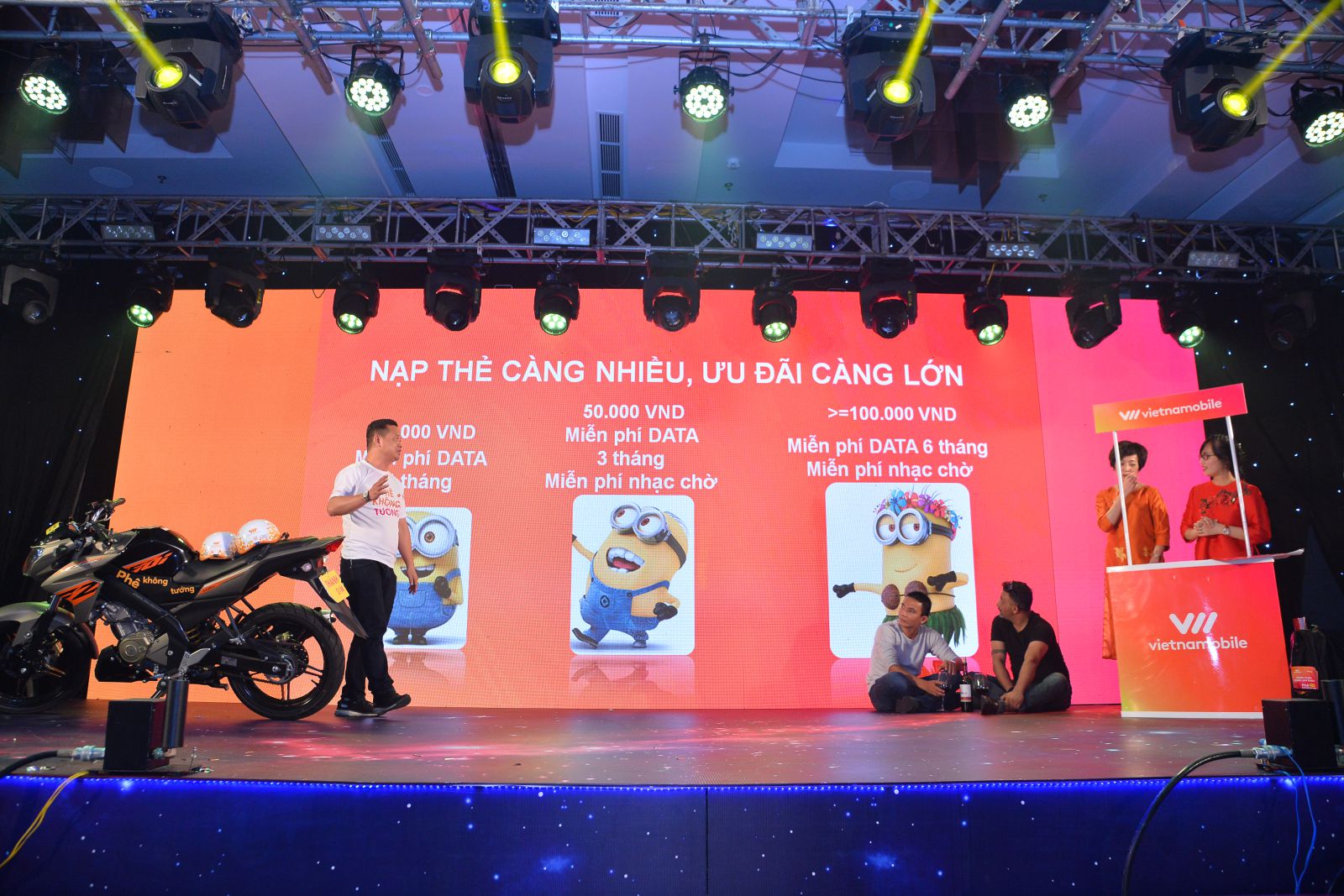 About Vietnamobile Telecommunications Joint Stock Company
Vietnamobile Telecommunications Joint Stock Company is the only Vietnamese telecoms player to receive foreign investment and provides high-speed nationwide mobile service under the Vietnamobile brand. The company's two major shareholders are Hanoi Telecom and Hutchison Asia Telecommunications Limited (HAT). Vietnamobile is committed to network excellence, equipping customers with competitive packages and providing service to international standards. Vietnamobile is part of HAT, which operates telecoms businesses in high-growth markets such as Indonesia, Vietnam and Sri Lanka. In turn, HAT is a subsidiary of CK Hutchison Group, which runs telecoms operations in Austria, Denmark, Hong Kong, Ireland, Italy, Macau, Sweden and the UK.
For media enquiries:
Vietnamobile Telecommunications Joint Stock Company
Hoang Kim Anh
Senior Marketing Communications Manager
0925000623
anh.hk@vietnamobile.com.vn
Vietnamobile PR partner - Golden Event Co., Ltd
Nguyen Thanh Truc - Associate PR Manager
0903781143
thanhtruc@goldenadgroup.com

THANH SIM DETAIL OFFER

Retail price

Monthly fee/ requirement

Entitlement

Register

Voice onnet

Voice offnet

SMS

High speed data

Normal speed data

Unbelievable Freedom upfront offer - 30 days from activation date

SIM Combo
40.000d (including SIM + airtime)

NO

680d/minute

680d/minute

300d/sms

FREE
upto 4GB/day
in 30 days

UNLIMITED
in 30 days

Press [*999#OK]

Unbelievable Freedom sustaining offer - from next month

Top up from 20.000d

680d/minute

680d/minute

300d/sms

FREE
upto 4GB/day
in 30 days

UNLIMITED
in 30 days

Top up from 50.000d to 100.000d

680d/minute

680d/minute

300d/sms

FREE
upto 4GB/day
in 90 days

UNLIMITED
in 90 days

Top up from 100.000d

680d/minute

680d/minute

300d/sms

FREE
upto 4GB/day
in 180 days

UNLIMITED
in 180 days



UNBELIEVABLE MONTHLY ADD-ON OFFERS
Retail price

Monthly fee/ requirement

Entitlement

Register

Voice onnet

Voice offnet

SMS

High speed data

Normal speed data

HAPPY VOICE

10.000d

FREE
UNLIMITED

680d/minute

FREE
UNLIMITED

FREE
upto 4GB/day

UNLIMITED

Press [*999*1#OK]

(30 days validity)

PREMIUM VOICE

50.000d

FREE
UNLIMITED

FREE 70 Minutes

FREE
UNLIMITED

FREE
upto 4GB/day

UNLIMITED

Press [*999*2#OK]

(30 days validity)